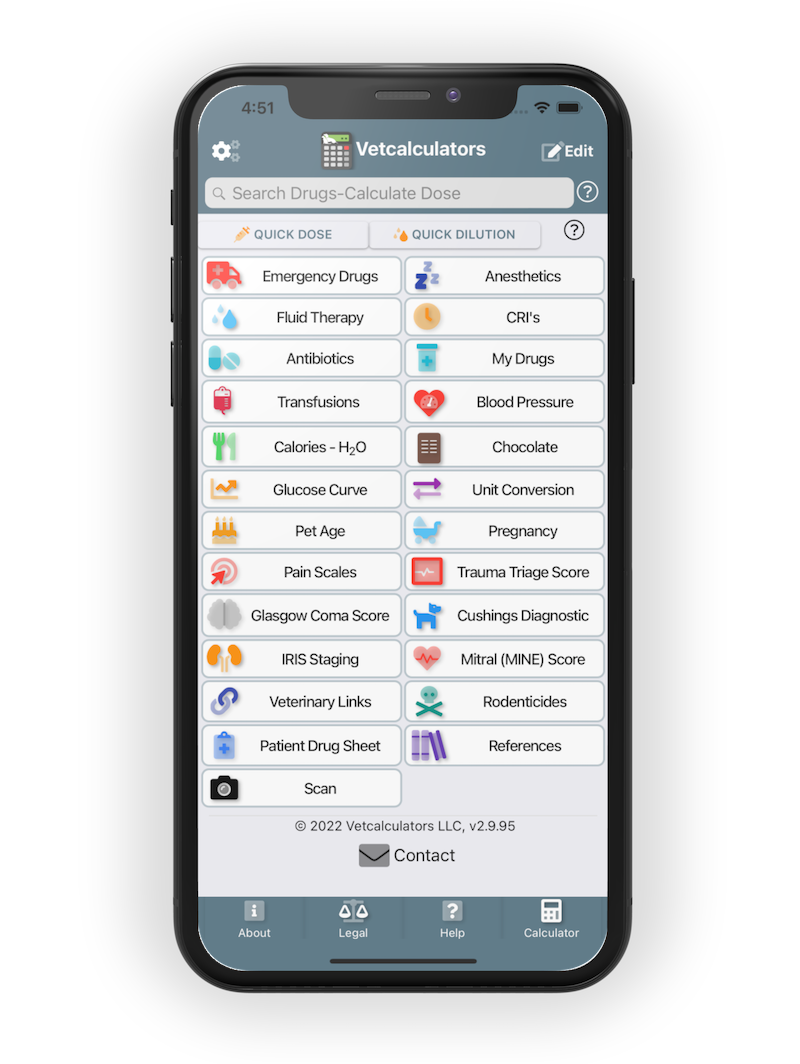 Vetcalculators
Try These Calculators from the Vetcalculators App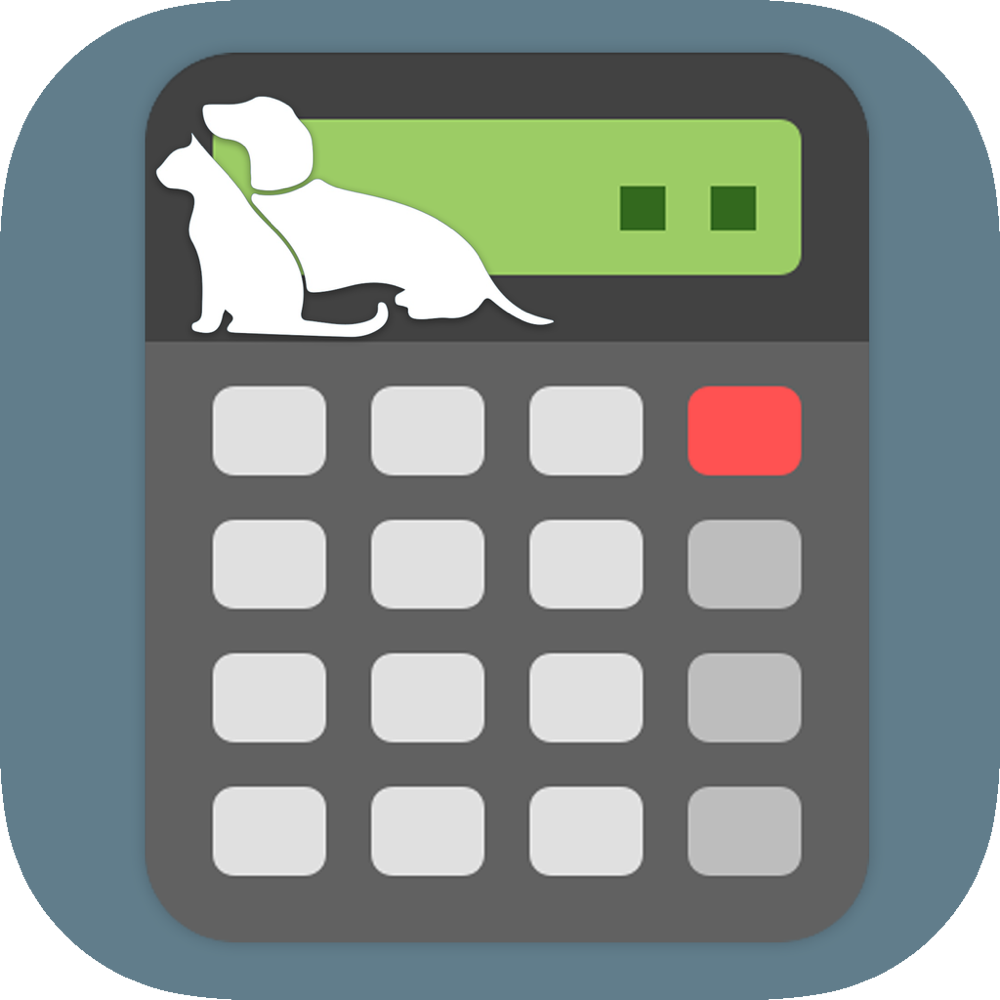 See All Vetcalculators App Calculators
Available in iOS or Android versions
Over 25 Calculators
Emergency and Anesthetic drugs, Antibiotics, Common Veterinary drugs, IV Fluids, CRI's, Calories, Blood Transfusions, Blood Pressure, Glucose Curves, Chocolate Toxicity, Rodenticides, Trauma Triage calculators (3), Pain scales (4), Pet Age and Pregnancy, Cushing's Diagnostic, MINE Score, Unit Conversions and more!
Automatic Dosage Calculations
All drug dosages are automatically calculated as you enter the patients weight or change the dose of any drug.
Add your Own Drugs
Add your own favorite drugs to Emergency, Antibiotics, Anesthetic or My Drugs for easy dosage calculation
200+ Veterinary Drugs
Search for any of the 200+ included drugs and easily calculate a dosage
Over 30 References/Links
Normal Laboratory reference values, Lab Protocols, Dental Charts, Pain Scale, BCS Charts, Muscle Condition Score, VHS and Mitral Guidelines, IRIS Stages, Heartworm Treatment, Recover Guidelines,Poisonous Plants, Flea-Tick Products,Feline and Canine Vaccinations, Links to Veterinary web sites
Scan Documents or QR Codes
Built in Document and QR code scanners. Scan documents or take a photo. Share or save it from the App.
Sort and Filter Drugs
Anesthetics, Emergency drugs, Antibiotics, My Drugs, as well as Home page links can be toggled on or off and sorted in any order
Blood Glucose Curves
Enter your sampling times and Glucose values and easily generate a Blood Glucose Curve for your diabetic patients.
Chocolate Toxicity
Enter pet's weight, type of chocolate and volume of chocolate injested to calculate toxicity and necessity of emergency treatment